Manufacturers (Page 1) - The Propeller Pages
We have formed close associations with other highly respected manufactures of propellers, nozzles, marine engines and related products around the world.

Propeller Nozzles Europe
We are now associated with a very good manufacturer of high efficiency nozzle designs in Europe, supplying direct from the factory. Nozzles diameter min 500mm - max 3000mm. Enquiries: euronozzles @ olds.com.au Nozzle Manufacturing in European Factory ...
---

JR Hsen Propellers
For all types of propeller, from the specialized highest precision Class S propellers to Class 3 for general use, you can be assured of high quality at a competitve price. Materials available include Stainless Steel, Ni-Al-Bz (AB2) and Manganese Bronze and Gun Metal. We also accept orders for special materials and custom design ...
---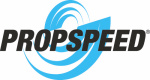 The Propspeed system
Propspeed is a coating system designed and proven to prevent marine growth from bonding to metal surfaces below the water line. The Propspeed system is made up of a two component etching primer, which bonds to the metal substrate and a clear coat, which provides an ultra-smooth outer layer. Combined they provide an integrated coating cystem tha ...
---

ProPulse Adjustable Pitch Propellers
Maximum Performance - Adjustable pitch Maximum Economy - Replaceable blades Maximum Reliability - 3 year guarantee Lighter than Aluminium Corrosion-free Find a Propulse Propeller for your boat Frequently Asked Questions Testimonials ProPulseŽ is a high strength composite plastic propel ...
---

Rice Propellers - On the leading edge of Propulsion
The First Rice Propellers were made in 1911 for the local fishing fleet in Mexico by Maximino Rice. As the demand for bigger and better commercial propellers grew, the Rice Propeller company expanded and adapted to become a leader in propulsion systems. Today, Rice manufactures world renown propellers from 30 inch to 150 inch diameter (ISO 'S' cl ...
---